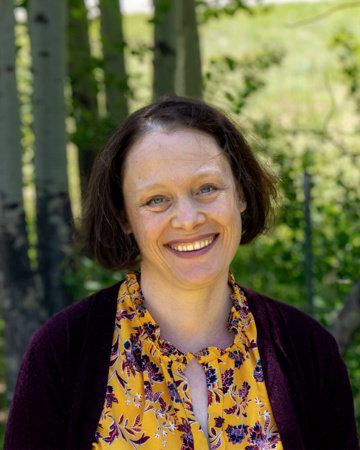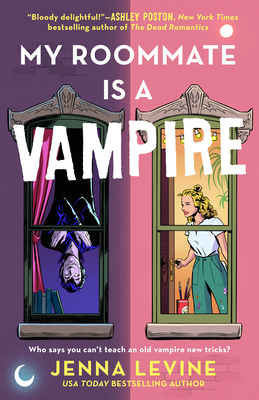 Parnassus Books is thrilled to offer our customers the opportunity to pre-order signed and/or personalized copies of My Roommate Is a Vampire by Jenna Levine! My Roommate Is a Vampire will be published on August 29th, 2023. Read on for important ordering information, as well as more details about the book!
All pre-orders can be signed or personalized by Jenna at no additional cost. If you would like your book personalized, please include the name to whom you would like your book personalized in the comments section of your order. The deadline for pre-orders is Friday, August 25th, 2023.
More about My Roommate Is a Vampire
True love is at stake in this charming, debut romantic comedy.

Cassie Greenberg loves being an artist, but it's a tough way to make a living. On the brink of eviction, she's desperate when she finds a too-good-to-be-true apartment in a beautiful Chicago neighborhood. Cassie knows there has to be a catch—only someone with a secret to hide would rent out a room for that price.

Of course, her new roommate Frederick J. Fitzwilliam is far from normal. He sleeps all day, is out at night on business, and talks like he walked out of a regency romance novel. He also leaves Cassie heart-melting notes around the apartment, cares about her art, and asks about her day. And he doesn't look half bad shirtless, on the rare occasions they're both home and awake. But when Cassie finds bags of blood in the fridge that definitely weren't there earlier, Frederick has to come clean...

Cassie's sexy new roommate is a vampire. And he has a proposition for her.
More about Jenna Levine
By day, Jenna Levine works to increase access to affordable housing in the American South. By night, she writes romance novels where ridiculous things happen to beautiful people. When Jenna isn't writing she can usually be found crying over k-dramas, starting knitting projects she won't finish, or spending time with her family and small army of cats.

$17.00

ISBN: 9780593548912
Availability: Backordered
Published: Berkley - August 29th, 2023
---