Parnassus Books is thrilled to welcome New York Times bestselling author Barbara Brown Taylor, who will discuss and sign her new picture book, Home By Another Way: A Christmas Story. Read on for important event guidelines, as well as more information about Barbara and her new book.
Event Guidelines
This event is free and open to the public. To join the signing line and have books signed by the author at this event, please purchase your copy of Home By Another Way: A Christmas Story from Parnassus Books, either in-store, over the phone, or online (scroll down). The best way to support an author featured at a Parnassus event, as well as to support Parnassus for hosting the author and the event, is to purchase the author's new book from Parnassus. Your purchase also demonstrates to publishers that they should continue sending authors to Parnassus.
Video recording, audio recording, and/or live-streaming during author appearances and signings is not possible without prior written permission from the publisher and Parnassus Books.
Can't make it to the event, but still want to purchase an autographed or personalized book? Place your order below, enter "signed copy" plus any personalization details in the comments section of your order, and we'll have Barbara sign your books and ship them to you after the event!
More about Home By Another Way: A Christmas Story
"In the time of King Herod, after Jesus was born in Bethlehem of Judea, wise men from the East came to Jerusalem, asking, "Where is the child who has been born king of the Jews? For we observed his star at its rising, and have come to pay him homage." -- Matthew 2:1-2
This enchanting Christmas story by beloved author and preacher Barbara Brown Taylor follows the three wise men on their world-changing journey to Bethlehem. In this beautiful retelling of their adventure, Taylor captures the power of one very special star and gives readers a new perspective on the three wise men and their encounters with King Herod, Mary, Joseph, and baby Jesus. Home by Another Way: A Christmas Story features breathtaking artwork from illustrator Melanie Cataldo and is perfect for gift-giving.
More about Barbara Brown Taylor
Barbara Brown Taylor is a New York Times best-selling author, teacher, and Episcopal priest. Her first memoir, Leaving Church (2006), won an Author of the Year award from the Georgia Writers Association. Her last book, Learning to Walk in the Dark (2014), was featured on the cover of TIME magazine. She has served on the faculties of Piedmont College, Columbia Theological Seminary, Candler School of Theology at Emory University, McAfee School of Theology at Mercer University, and the Certificate in Theological Studies program at Arrendale State Prison for Women in Alto, Georgia. In 2014, TIME included her on its annual list of Most Influential People; in 2015 she was named Georgia Woman of the Year; in 2016 she received The President's Medal at the Chautauqua Institution in New York. She currently serves on the Board of Trustees for Mercer University and is working on her fourteenth book.
Event date:
Saturday, December 1, 2018 - 2:00pm
Event address:
Parnassus Books
3900 Hillsboro Pike, Suite 14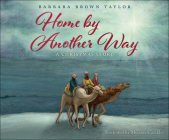 $18.00
ISBN: 9781947888005
Availability: Usually Ships in 1-5 Days
Published: Flyaway Books - August 7th, 2018
---