The Boxcar Children (The Boxcar Children Mysteries #1) (Paperback)
**Book listings on our website do not always reflect the current availability of books on our store shelves. Check a book's in-store availability above the "add to cart" button. Or to be certain that a book you've found on our website is also here on our shelves, feel free to call us at 615-953-2243**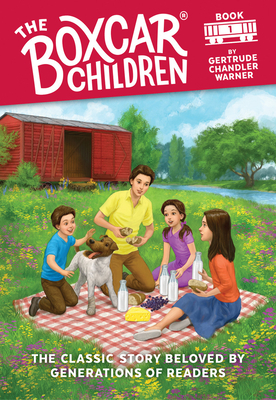 The Boxcar Children (The Boxcar Children Mysteries #1) (Paperback)
$7.99
On Our Shelves Now
Other Books in Series
This is book number 1 in the The Boxcar Children Mysteries series.
Four brave siblings were searching for a home – and found a life of adventure! Join the Boxcar Children as they set out on their own in the first book in this illustrated chapter book series beloved by generations of readers.

Henry, Jessie, Violet, and Benny are brothers and sisters. They're orphans too, and the only way they can stay together is to make it on their own. When the children find an abandoned boxcar in the woods, they decide to call it home—and become the Boxcar Children!

What started as a single story about the Alden Children has delighted readers for generations and sold more than 80 million books worldwide. Featuring timeless adventures, mystery, and suspense, The Boxcar Children® series continues to inspire children to learn, question, imagine, and grow.
Gertrude Chandler Warner grew up in Putnam, Connecticut. She wrote The Boxcar Children because she had always dreamed about what it would be like to live in a caboose or a freight car—just as the Aldens do. When readers asked for more adventures, Warner wrote more books—a total of nineteen in all. After her death, other authors have continued to write stories about Henry, Jessie, Violet, and Benny Alden, and today The Boxcar Children® series has more than one hundred books.